Fresh-Preserved Eucalyptus Wreath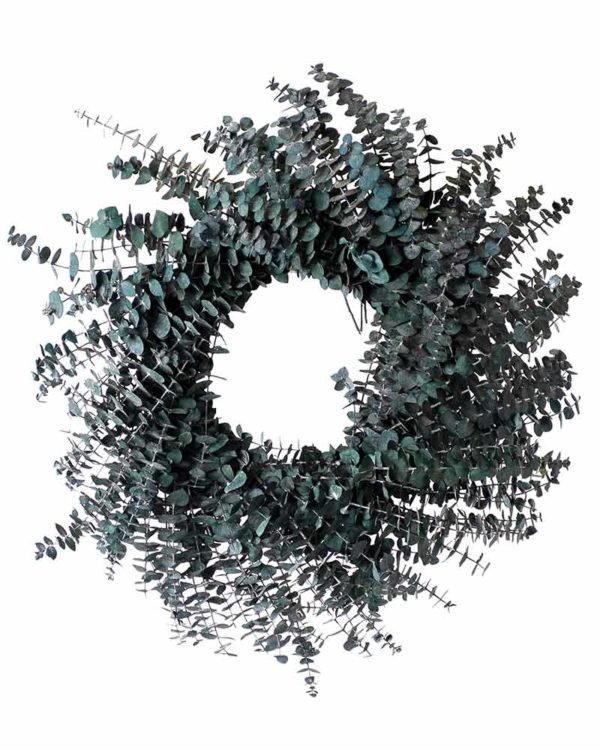 Fresh-Preserved Eucalyptus Wreath
$59.95
Description
This fragrant Fresh-Preserved Eucalyptus Wreath is hand-crafted and assembled in the U.S.A. The eucalyptus is hand picked from the fields of sunny California where it is naturally grown, dyed, and preserved with natural oils. The wreaths are hand-crafted and arranged beautifully in a perfect circlet on a metal frame. Due to the nature of the product, each wreath is one-of-a-kind and will vary in size and color. The wreath is approximately 18"-20" in diameter and 2"-3" H. This natural wreath enhances any room with the relaxing and therapeutic scent of eucalyptus. Decorate indoor and covered outdoor spaces with several wreaths for year round enjoyment.
Details
Fresh-Preserved eucalyptus wreath comes straight from the sunny fields of California
Hand picked, preserved, and assembled in the U.S.A.
Naturally grown, dyed and preserved with natural oils
Eucalyptus has so many uses from elegant décor to aromatherapy to your own creations.
Due the natural essence of the product, color and size may vary. 18"-20" Diameter, 3" H
Keep away from humidity and wet areas
This special eucalyptus is offered in Branched Bouquets and Wreaths for multi enjoyment throughout your home.