SoftWeave Hanging Planters 6″, Mixed Case, Set of 3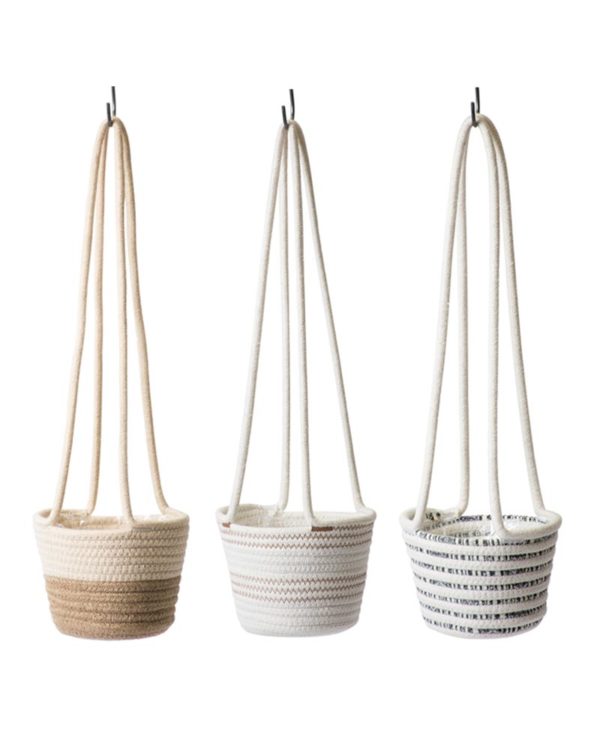 SoftWeave Hanging Planters 6″, Mixed Case, Set of 3
$20.99
Description
SoftWeave Hanging Plant Baskets are a great way to spruce up your hanging plants. Picture this set with your with your favorites, such as Golden pothos, Philodendron Brasil, and String of Hearts.  Boho, light, trendy- What's not to love?
Why You'll Love Them
Well our set of 3 pairs nicely with boho and modern home interiors.
Don't have enough space for more indoor plants? With SoftWeave Hanging Plant Baskets, you can make use of vertical space
Can't drill holes in your home? No problem– they are ultra-lightweight, meaning they do not require drilling or hardware. Simply use command hooks, place plant inside basket and hang!
Details
Handmade with cotton and/or jute
Plastic liner included
Fits standard 6″ Nursery Pots
Dimensions: 6.25″Dia x 5.75″
Mixed Case: Set of 3 (2 Sets per Case = 6 Baskets Total)